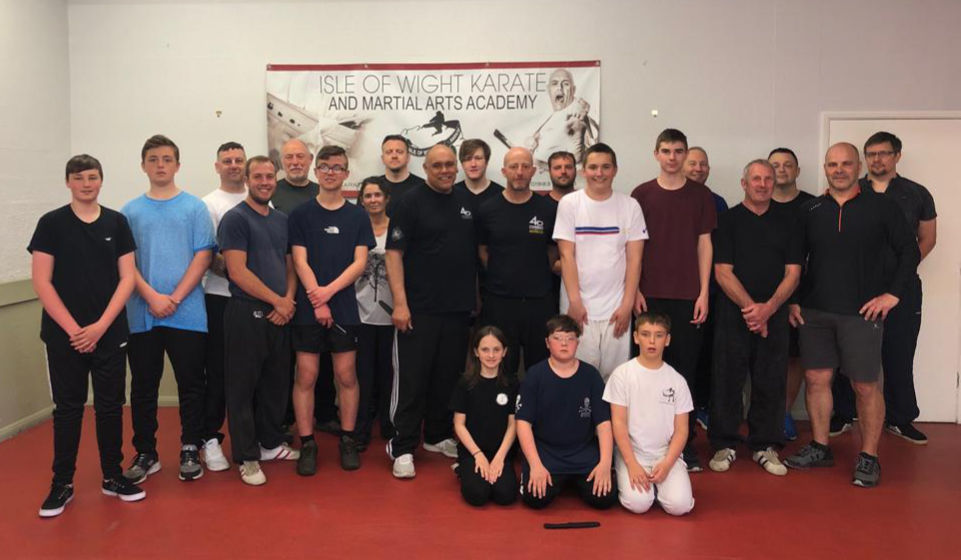 Bob Breen's 4D Combat seminar with Jeff Bleathman Saturday 18th May.
Covered knife defence, empty hand and knife v knife great content so little time.
Thanking everyone for their attendance with many from different disciplines great to have such like minded people in the dojo, and a few selected juniors from IOW karate that came along for some awareness training with a knife.
Its a dangerous world out there with 100 knife related fatalities this year alone. Tragic waste of life.
Next seminar is double stick, knife and pad work with MKG Uk Instructor Aaron Davis Sunday June 2nd this is an open course with very limited places.